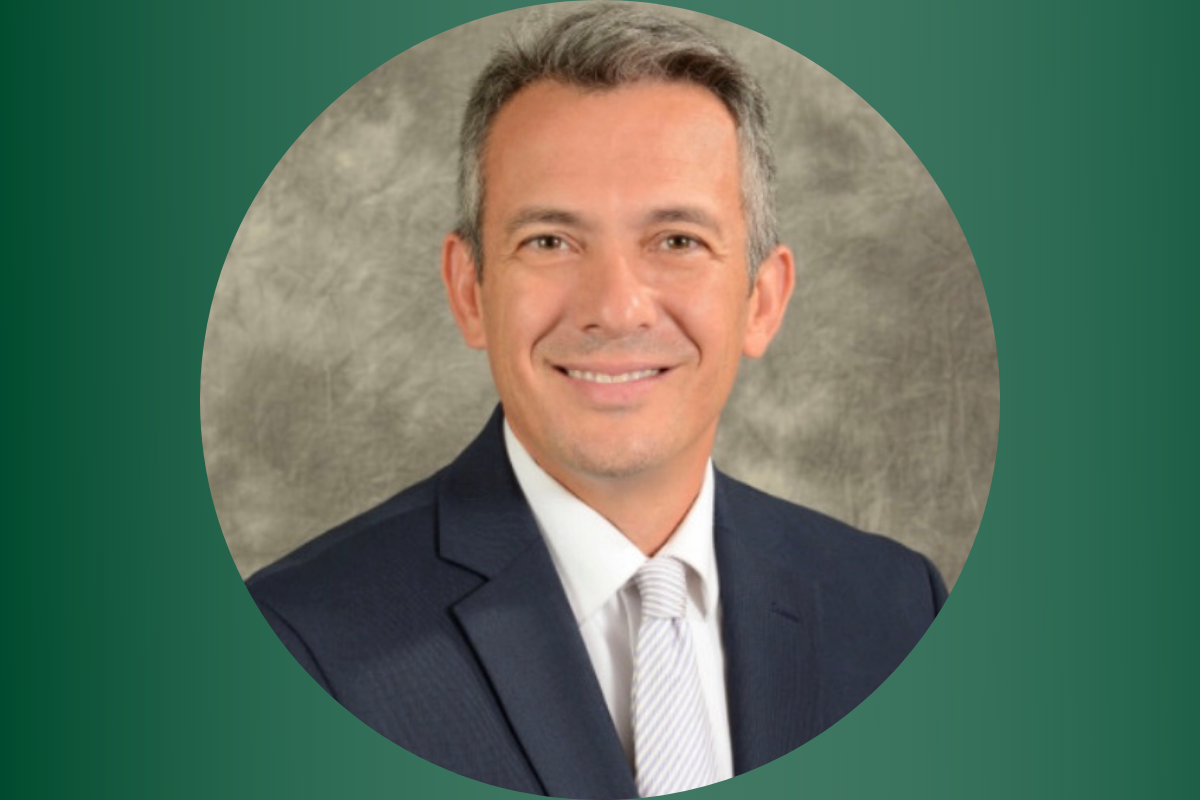 24 Feb

Q&A with Steven Castle, SVP of Clinical Operations

In November 2021, Radiation Business Solutions and RBS – Evolution welcomed Steven Castle, Senior Vice President of Clinical Operations, to the executive team. Get to know Steven better through the Q&A below.
Q: Please tell us about your experience in healthcare.
A: My entire adult life has been in healthcare, with three decades mostly dedicated to cancer services in roles from radiation therapist, consultant, university professor, hospital administrator and COO to medical device global marketing lead.  This has provided great experience across healthcare; however, the best experience has always been the people, whether patients, their family, colleagues, vendors, to community… all have made this career choice rewarding.
Q: What path led you to RBS Evolution?
A: As a US Navy reserve officer, I was returning from back-to-back deployments and was set to start with a government agency in the states when I was introduced to a professional colleague recruiting for this role with RBS.  My conversations with RBS began with interest and soon transitioned to excitement about the people and opportunity.
Q: What does your day-to-day look like?
A: It depends on the day! Some days it's up early to board a plane for travel to an RBSE center, RBS office, potential partner, meet with a medical device vendor, or conference. Other days I'm at my home office with a combination of scheduled/unscheduled meetings, developing services, quality, process, procuring technology, long-term strategic planning, reviewing and improving financial performance, and supporting our team.  No two days are the same, and I take pride in our efforts to improve cancer service for people and their families.
Q: How do you see RBS Evolution growing over the next few years?
A: Oncology is a unique and dynamic service; thus, often a difficult service to be successful.  Unlike other hospital operations, radiation oncology is uniquely staffed by specialized, trained people utilizing high-tech equipment to deliver complex targeted treatments as mostly outpatient services. Building a successful service is challenging, and RBSE comprises highly skilled professionals in all aspects of radiation therapy services.  With our aging population and advanced treatment technics, RBSE will grow significantly to meet the need for quality, compassionate cancer care close to home while also partnering with those that need expert services.
Q: How have you witnessed the practice of H.O.P.E. at RBS Evolution Centers?
A: Yes, with each of the four H.O.P.E. principles.  Mostly, I would point to H-Helping patients heal close to home. Our RBSE centers are located in areas that traditionally would not offer advanced cancer treatments. Still, we have, and it provides an opportunity to deliver on the other O. P. E. principles.
Q: What do you like to do when you're not developing RBS Evolution?
A: Two things I try to do every day are exercise and reading. Otherwise, with my family, we enjoy anything on the water from sailing, white water kayaking, SCUBA, water skiing, etc., as well as snow skiing and mountain hiking.  Coming from upstate New York, I am an avid Buffalo Bills fan. My other job is as a US Navy reserve officer, and it has been a great lifetime experience, affording me the opportunity to do things I would never have.
To learn more about our services or inquire about future RBS Evolution projects, please contact us today.